He is such a cutie pie!




This is so exciting!
SO THIS WONDERFUL BOX CAME IN TODAY!!! I WAS SCREAMING UP AND DOWN!!! MY HUSBAND WAS EXCITED TOO, LOL HE WAS LIKE
"TAKE A PICTURE OF ME GIVING YOU THE BOX!"
I WAS LIKE
"HAHAHAHAHA!!!!"
GOD MY HUSBAND CRACKS ME UP... AND HE FORCED ME TO POST THIS RIGHT NOW AT 2:56 A.M. EVEN IF I AM SO TIRED & HAVE SCHOOL TOMMOROW. I was wondering why the USPS website said it was delivered, but it wasn't at my doorstep when I came home. My Hubby hid it in his car so he can see me excited when he hands it to me after work. He wants me to show off one of his early B-DAY presents he got me lol... I think after this haul I am going to cool it with buying make-up... I can now focus on buying me clothes and shoes this paycheck lol... 
here are the pics ladies!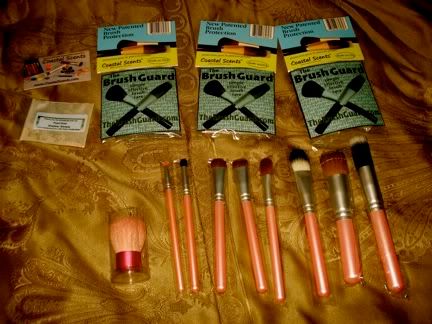 I got 3 packs of brushguards and a set of pink brushes! yay!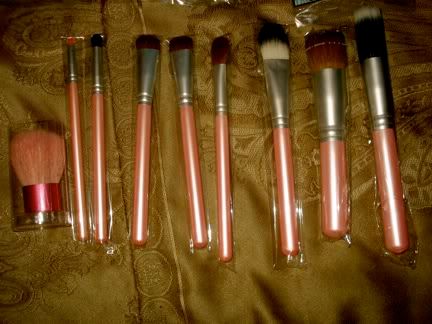 Aren't they beautiful? I read alot of reviews saying they were awesome!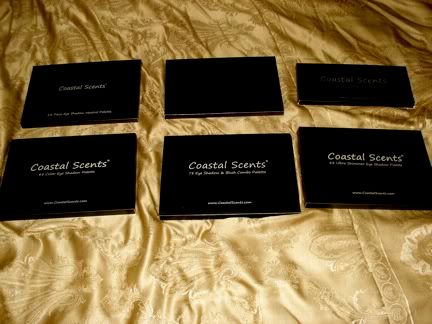 The hubby got me 6 palettes... I only wanted 3 out of them, but he told me to order whatever since it was one of my BDAY presents hehe..


28 pc. Neutral palette


Blush/Combo e/s palette
10 pc. blush palette




88 color palette
78 pc. e/s, blush palette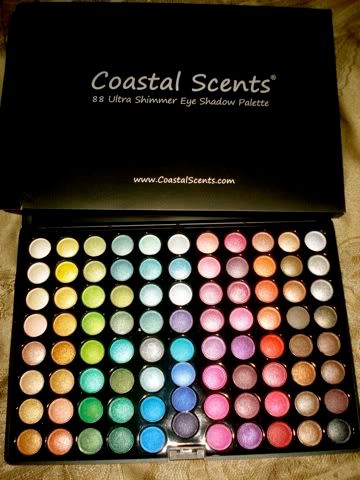 88 shimmer palette


Magnifique!




I'm not trying to brag... It's just I am soo excited!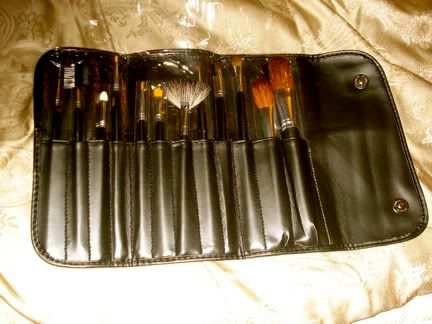 Black 12 pc. brush set ... =]


A big boost to my make-up collection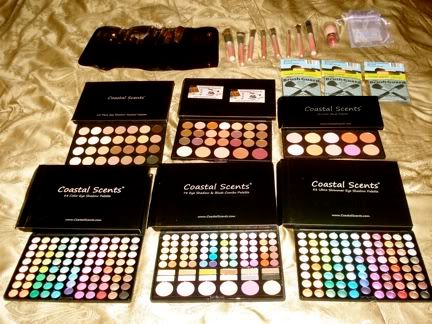 I love birthdays!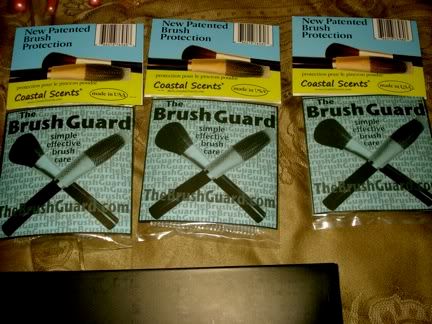 again, my brush guards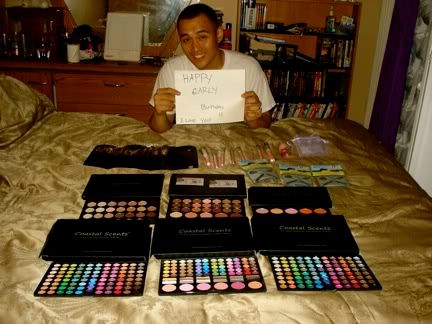 My proud husband... LOL




I

sn't he such a sweetheart!!! Thank you baby for the early Bday presents!!! I LOVE YOUUUU!!!!

He reads my blog lol... 
So I can feel at ease when I need a e/s color... hehe...=]