Okay this is wayy over due lol... I never really had the chance to show my halloween pics lol... Well I don't celebrate Halloween for relgious reasons... And so I dressed up for the "Special Olympics: Bowling" which did take place on Halloween day but was more of an event for children with special needs to have a great holiday bowling!

So here is the look!!! And can you guess who this was inspired from? NONE OTHER THAN THE BEAUTIFUL "MICHELLE PHAN". However, I did not have patience to glue the flowers onto my face so I just put them in my hair. Also, these were the exact artificial orchids that were in my hair on my wedding day =].
I know Halloween is like eons ago... But I just thought I'd post it for fun and try to get back on track lmao.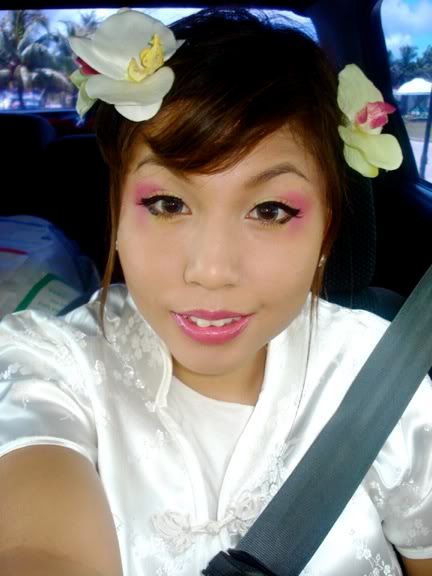 I am also testing out my new Nudy Grey's! I love them, they make my eyes so pretty! If only they could be my real eyes lol...
I'm also using my wedding dress hehe.. Re-using here! =]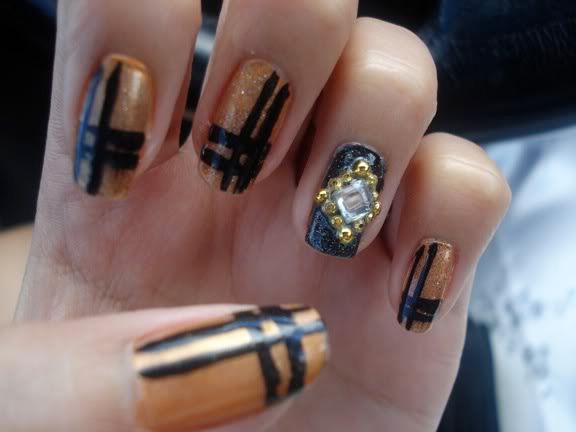 Oh and this is my first attempt in doing nail art. The lines are so yucky but at least I tried! And th
e jewel is just a japanese sticker =]