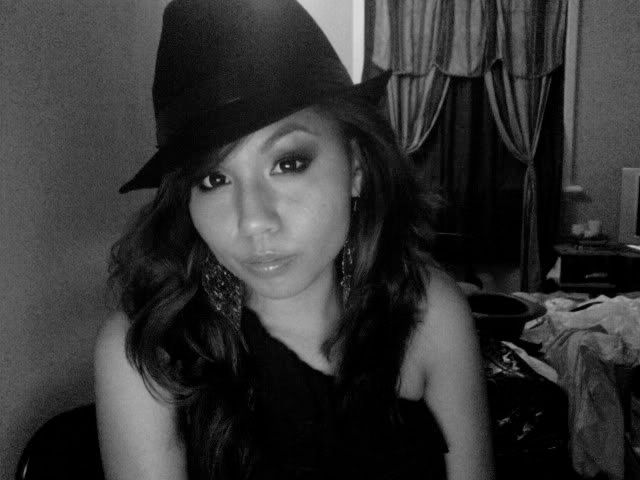 Okay, besides my usual blog slagging I thought I'd post my four favorite outfits using my black skinny jeans/Black leggings. I'm more of the simple gal... I wish I were more daring, but with my disgusting flabs I refuse to humiliate myself by wearing clothes meant for the darling skinny women. My husband would sooo slap me (my butt of course!) if he read what I just put down... But seriously, I have my ideal weight and I am not trying to offend anyone! It's just FOR ME, I would love to wear a size 3 at the LEAST and be 105-110 lbs. I'm a size 9 with ALOT OF JUNK IN MY TRUNK and thunder thighs of course. Yes I am PEAR shaped =[ sadly... People think I'm lying when I tell them about my chubby-ness. I guess I just have a great way of hiding my cookie stuffed body parts. LOL.
ANYWAYS! Moving back to the outfits!
Somehow I always Opt for black skinnies/black leggings with thick/chunky heels. I guess it makes me feel sexier in my bottom heavy body type. When I try on other colors I look like a stuffed sausage (Ew).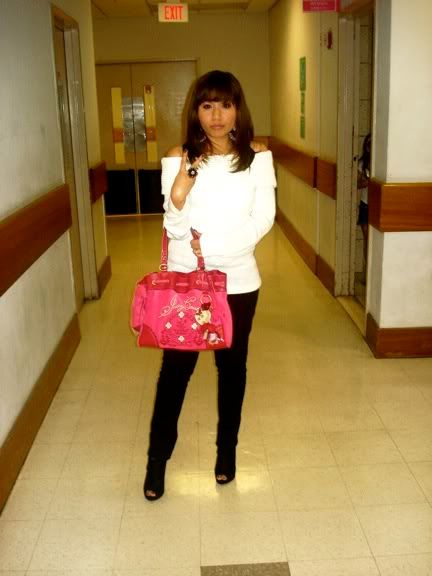 My off the shoulder white top... I am in loveee with this shirt and I love wearing it with my black skinnies. Oh and notice my fringe! I had it for only a week before it started to poke my eyeballs! (October 2009)






My friends and hubby loved this one the most lol... i'm guessing my strappy heels were the ones that really pulled it together. (August 2009)
All black for a night out with my hubby and friends... (October 2009)


I wore this a few days ago and it's prolly my most favorite outfit! (December 2009)
So Black skinny jeans are one of my ultimate must-haves! And it should darn right be in EVERY woman's closet... Well, not every woman, like my grandma lol...