Goodness gracious... Okay I now know what one of my New Year's resolution is, and it is to definitely update every freaking day! Well, at least every other day... (LOL) UGH!It's just so hard for me to be consistent. I have school,work,practicum (teacher internship), my husband, my in-laws, my side of the family, and my girlfriends who are constantly nagging me to chill with them lol... I'm telling you I forgot for two whole months that I even had a blog! I have a Christmas break so there should be no excuse for me to miss over a day of blogging lol. Well I might blah lol. But I have to think positive!!!
Moving on, the above look was a very subtle and neutral look I did for a double date with my friend and her boyfriend. I was wearing a pretty satin pink and brown color block dress and I did not feel like having DRAMA make-up. hehe...
I also did some camera whoring. LOL. The Japanese contacts make my eyes so cute and anime like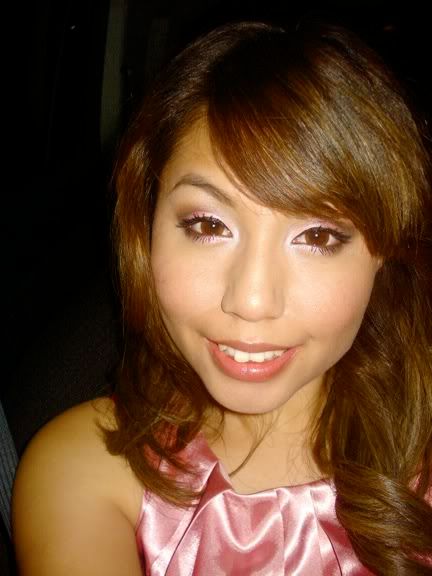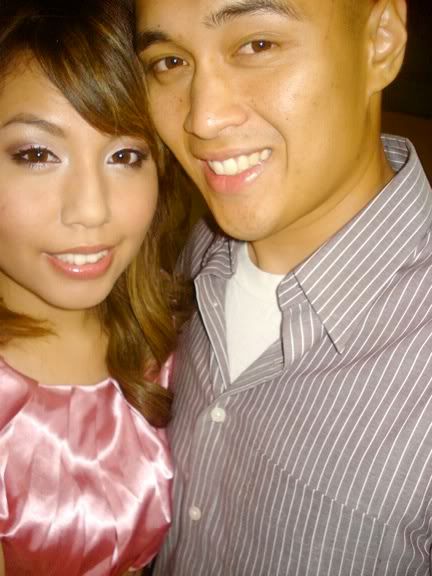 My baby and I! He already has gorgeous glowing brown eyes! Not fair!


Trying too hard to be "SEXY" lol. I thought it was funny...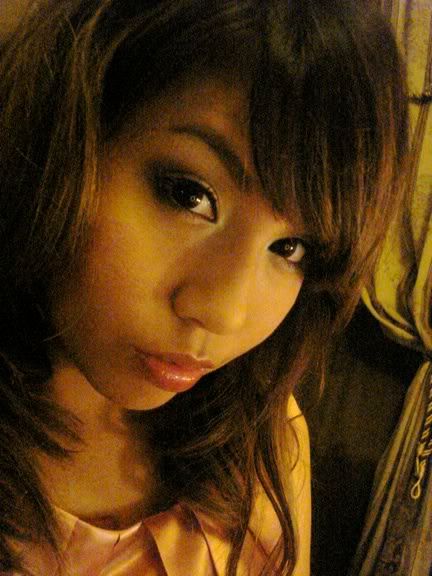 What I'm wearing
Face
MAC powder plus foundation-NC 40
MAC Fix spray
MAC blush-blushbaby
Eyes-
Almay eye brightener and concealer
Coastal Scents Eyeshadows- Light pink, medium brown, dark brown, light beige
L'oreal Telescopic Mascara- Black
L'oreal Telescopic liquid Eyeliner- Black
Rimmel Eye liner pencil- Jet Black
Eye contacts- Hana Hyper Size brown
Lips-
Mac Lipglass- Virgin Kiss