HEY EVERYONE!!!! I MISSED YOU ALL!!!! I KNOW THIS IS THE BILLIONTH TIME I WENT ON HIATUS! BIG BIG APOLOGIES.... GAHH I FEEL SO TERRIBLE....
EOTN: Bronze Yellow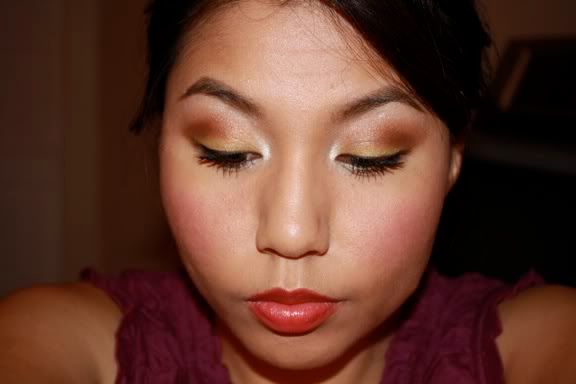 My eyes were blood shot. Tried to fix the redness.


Oh my Gosh.... It has been forever. I changed my blogname... ( JUST CHANGED IT BACK) and all my comments from all my posts were deleted! (THEY CAME BACK WHEN I CHANGED BACK TO MY OLD NAME)
Sucks... Cause now I don't think anyone can view my updates now.... Maybe it has to deal with me not updating my blog... UGHHHH
I am not sure if anyone will visit my blog now since I'm slowly coming back... Alot has happened since February! 6 classes, my brother in the hospital, getting ready for student teaching and hoping to graduate next semester *sigh. I hope I do not lose my passion for make-up blogging. I am also considering of making youtube videos... We shall see!
But just to update everyone... I have a new vanity that I want to show you! Also the address I placed on the photo is wrong haha!!! I'm so dumb lol. It's missing a "21" at the end.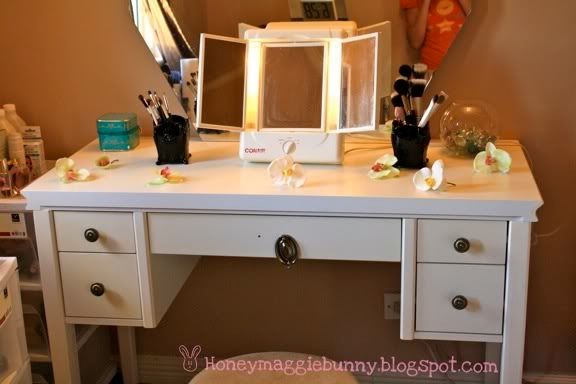 I bought this at Kmart for $140 I think. The middle drawer's knob thing is broken. Freaking cheap crap lol.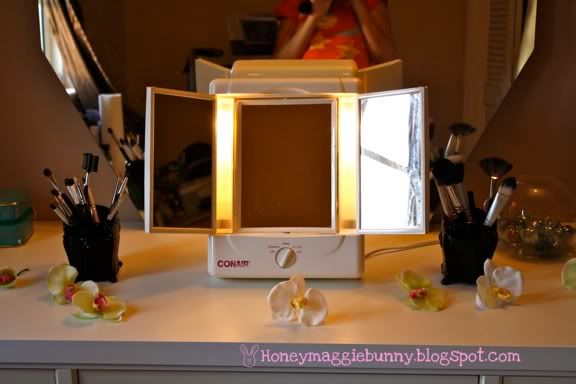 Mirror Mirror....


Face Brushes.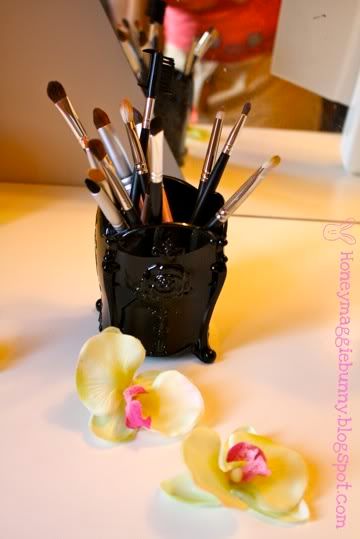 Eye brushes.


I am striving to be more dedicated like before...